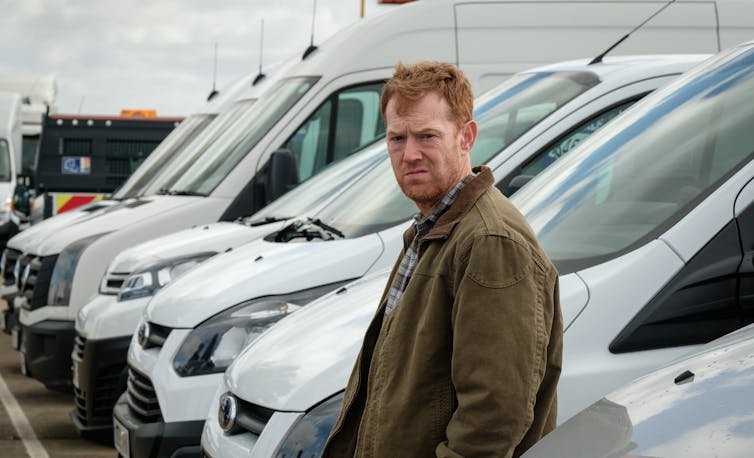 Robert MacDonald
,
University of Huddersfield
We argue that it is better to see the gig economy as part of a wider shift towards insecure forms of work. Long-term unemployment is no longer a serious social policy problem, but standard, full time, long-term employment is also much less common.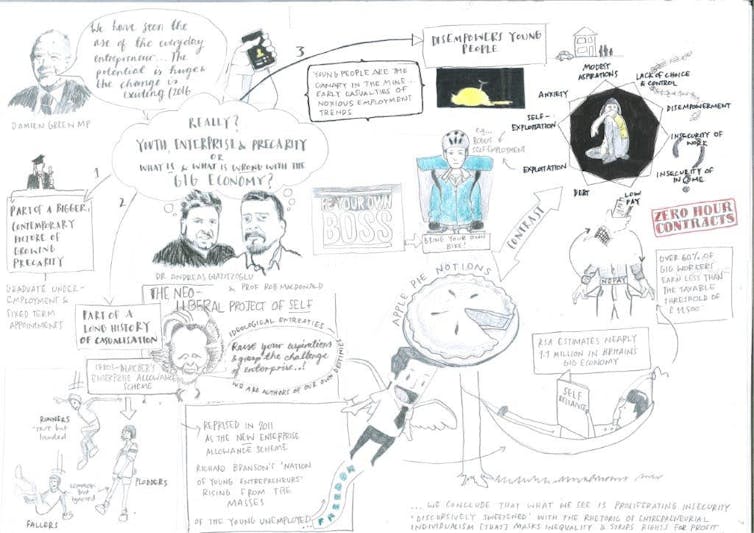 ---

Read more:
We showed I, Daniel Blake to people living with the benefits system: here's how they reacted

---
Degraded work conditions
Most plodded along until, exhausted, demoralised and in debt, they closed down their businesses. Low pay is also typical of more recent forced self-employment and has been a key factor in the UK's shift towards low paid work.
Across the research, we found ten things that were common to workers' experiences of this new, insecure labour market:
Modest aspirations (people were not looking to get rich quick but wanted regular work and to be able to pay the bills)
Lack of choice
Disempowerment (employers now have "disciplinary discretion" to withhold offers of work to people on zero-hours contracts)
Insecurity of work
Insecurity of income
Low pay
Debt
Exploitation
Self-exploitation
Anxiety